Nancy,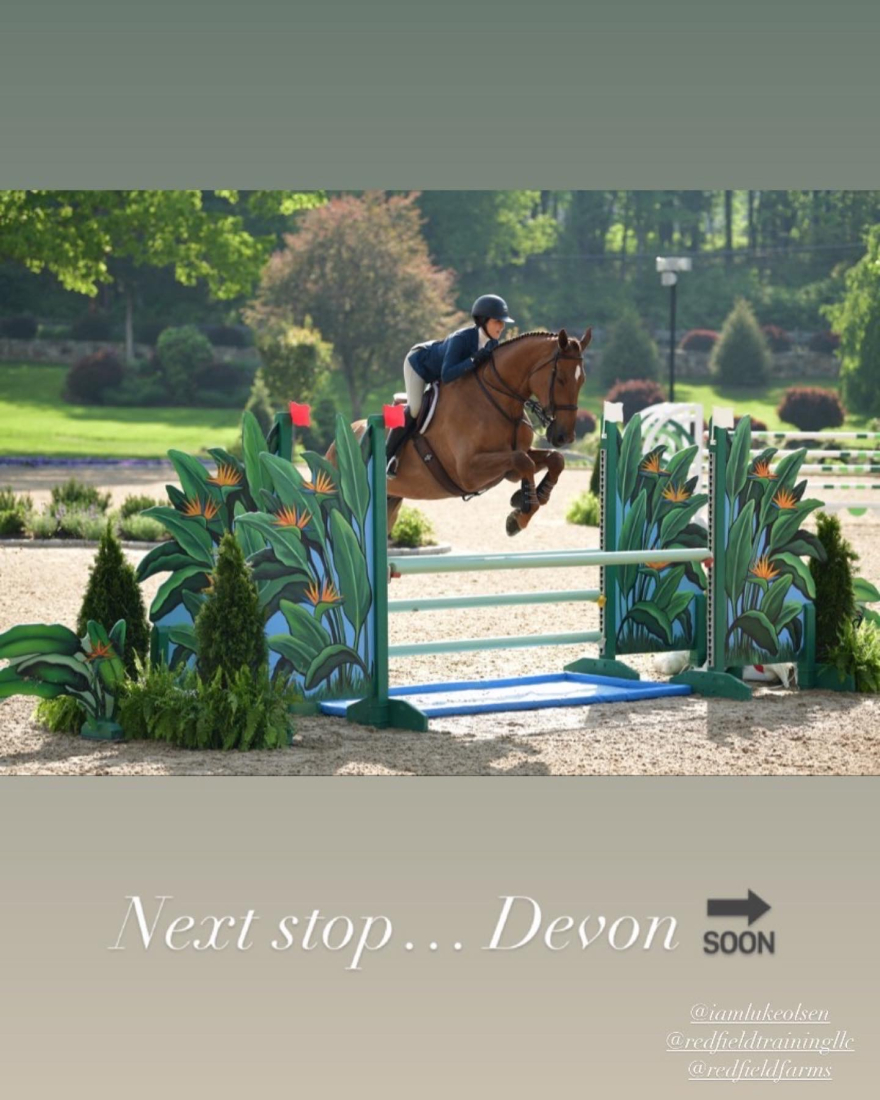 Kate finished in the top 1% of all my riders! Congrats, Kate Egan!
Testimomial for my peak performance mental skills bootcamp from 16 yr old Equestrian Rockstar, Kate Egan, who trains with Redfield in NJ.


Before coaching, list 2-3 of the greatest challenges in your riding/life at that time (what types of things kept you awake at night and were pressing problems that needed to be solved in your life)?
a.) I was a perfectionist.
b.) I was an overthinker.
c.) I was stressed.
How were the above problems impacting your life (list as many as you can recall)?
a.) If something was not perfect in my round, I would beat myself up about it. It would be hard for me to turn around my emotions to make use the pearls for the next round.
b.) I would think things I said or did would cause others to dramatically change their viewpoints about me. Additionally, I would think if someone saw a mess up in my round they would believe I was a bad rider or not worthy of a catch ride.
c.) I felt that I had many responsibilities, between riding and school, that I could not handle. I felt that I was unable to get them all done, and that idea scared me.
What finally had you say "enough is enough" that inspired you to work with a coach?
All of my problems started to affect my mental state and riding in the show ring. I felt less confident, I was always crying, and I wasn't feeling myself. I knew I needed to get back to who I truly was and become the strongest rider I knew I could be.
What was one of your favorite aspects of coaching?
One of my favorite aspects of coaching was not only learning the mental skills to be an equestrian rockstar, but also learning to have the time management and dedication I needed to achieve success.
Since coaching, what are some of the tangible results you've experienced in your life?
a.) I feel unstoppable. I feel strong and empowered enough that no tasks or challenges are too much for me to do. I can balance all aspects of my life and execute everything with success.

b.) My show and academic results have improved, and my confidence in and out of the show ring is at its peak.
c.) I became everything on the New Rider Identity list that I wanted to be!





Nancy Dye
Breakthrough, Peak Performance Mental Skills Coach
Emotional Strength & Resilience Trainer
Strategic Interventionist
1-561-866-0402