THE interview with my Equestrian Rockstar Brand Ambassador, Kate Egan, is coming soon in the June issue of Sidelines Magazine!

(Below is my ad with her testimony about my coaching program for the June issue!)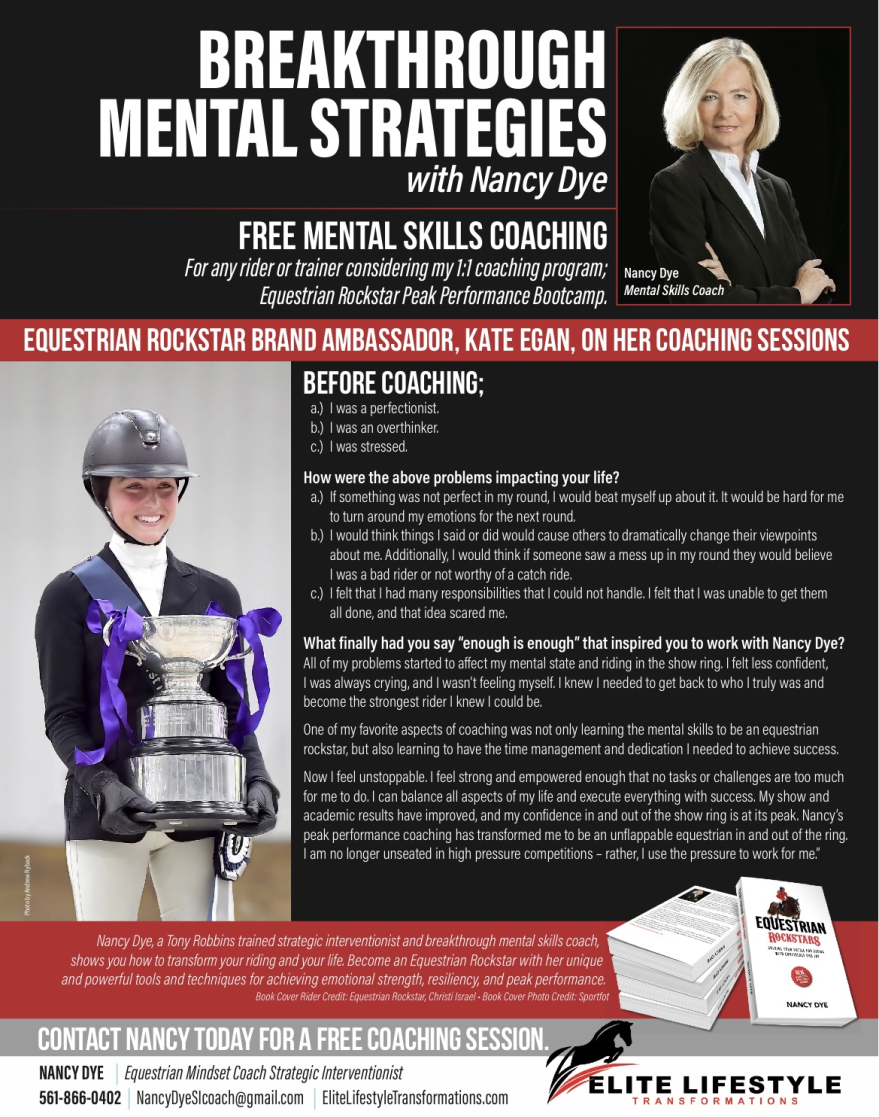 Photo below is Kate Egan's design for my Equestrian Rockstar brand belt!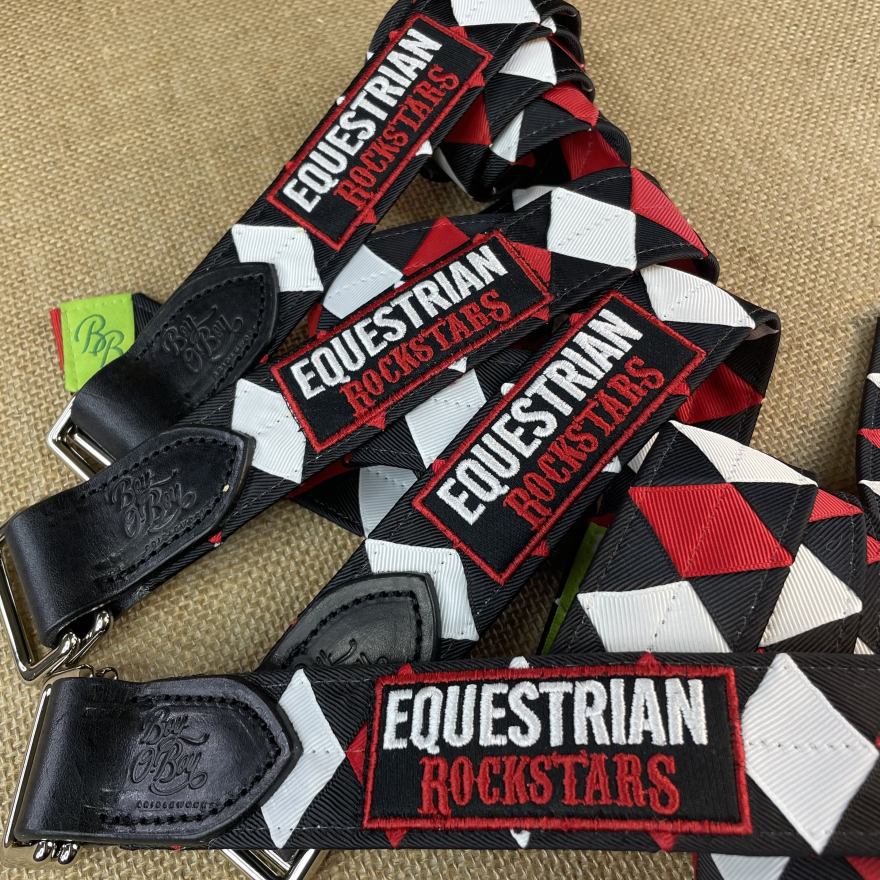 Available to be purchased by any rider/trainer, in good standing, who has successfully graduated from my Equestrian Rockstar Peak Performane Mental Skills Bootcamp!
Also eligible are any current riders/trainers in my program who have already "launched" and are rocking it out there at the shows!

This belt is handmade by one of my other Equestrian Rockstars, Amanda Smith Hood, owner of Boy-O-Boy Bridleworks!

(More "merch" being designed and coming soon, to include Kate's design for a "rockstar" horse bonnet and a show coat for jumpers!)

Link to page is here: Equestrian Rockstar Belt
Generate peak performing results this week!


Nancy Dye

Breakthrough, Peak Performance Mental Skills Coach

Emotional Strength & Resiliency Coach

Strategic Interventionist

1-561-866-0402