Dear Nancy,

(Article below; see credits at bottom.)

Christi Israel was so focused, she tuned the roar of the crowd and the beat of the music out of her mind. On cruise control, she believed in her "clear round machine" of a horse, and the duo executed—and won.

It was the grand prix under the lights at Fox Lea Farm in Venice, FL. But beyond the normal pressures of the competition were the emotions that came with Israel's father's memorial. The class was held in honor of her late father Bill who had recently passed away. Bill was not only family to Christi; he was also her business partner at her Byron Hill Show Jumpers operation.
Christi dedicated the victory to her dad. But she credits the winning ride to her work with equestrian mindset coach Nancy Dye.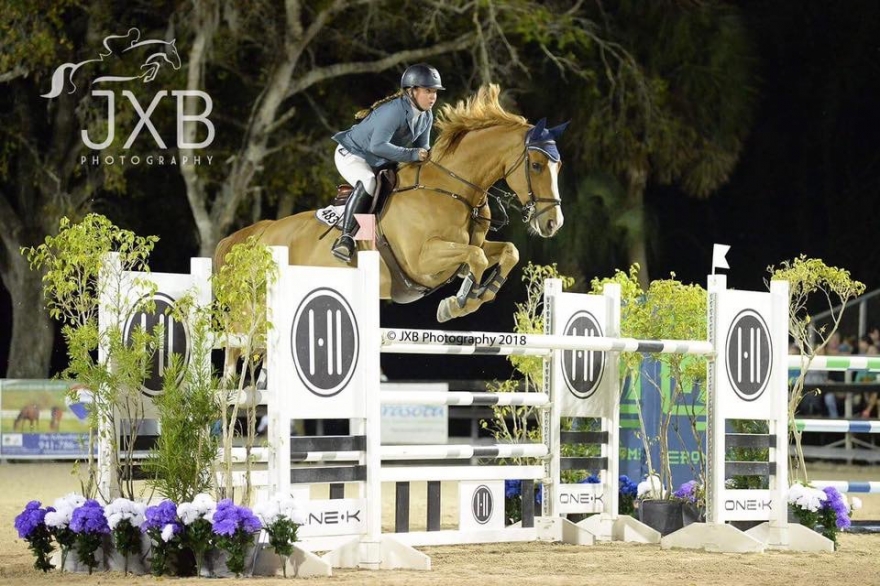 "I rode so amazing! So smooth and so confident!" said Christi after the class. "I used to worry about triple combinations, coming out of the corners, and even blanking out after I made a few mistakes. [That night] I won Reserve Champion Grand Prix for the circuit!"
Dye began working with Christi shortly after her father died. At the time, she was struggling with his loss and attributed much of her success to his support. In a few sessions Dye was able to show Christi that she had the tools within herself to succeed.
"We changed the meaning for Christi. She felt the rug had been pulled out from under her. We talked about how her father had died at a time in her life that set her up for success," Dye says, "because she had an established business, an amazing career and all the talent. She had everything she needed. We shifted her off the painful and disempowering bridle path she was on—the victim identity and loss identity she was inhabiting—and onto a new bridle path so she could go in there and ride and show and win.
"I told her, the rug hadn't been pulled out. The real truth was that she was on a magical carpet ride!"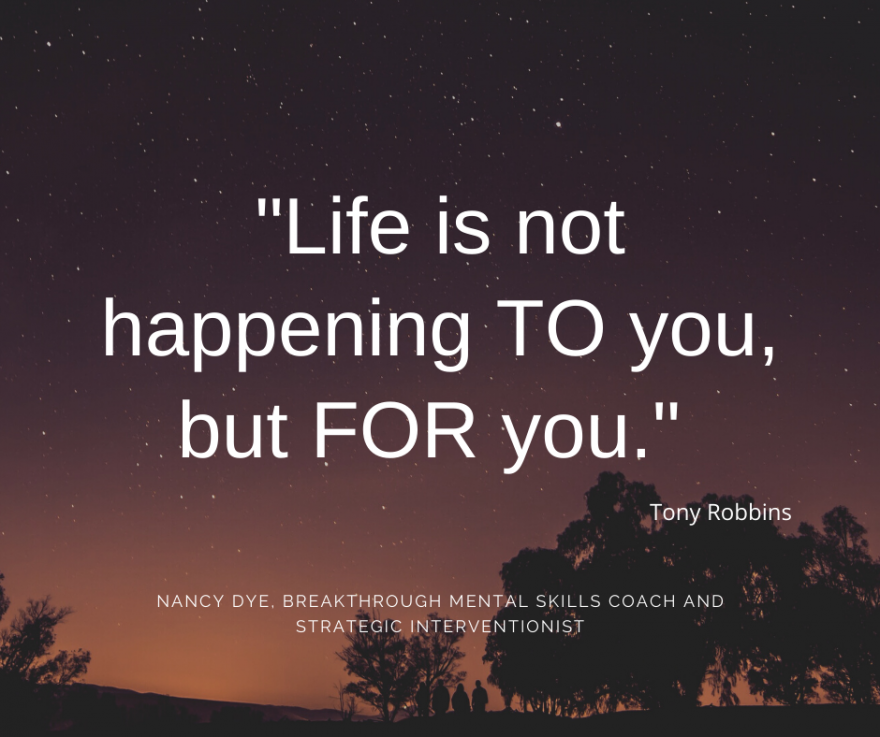 It was 2017 when Christi rose up from a tragic situation that night in Venice. But the toolset she used is just as powerful—and applicable—in these unprecedented times of the ongoing COVID-19 pandemic, says Dye. And she's set out to equip more riders with the tools to turn challenging times into incredible opportunities.
"I am the master of uncertainty," Dye asserts. "Bring it on."
It's that proactive, empowered mentality that Dye has implemented in the minds of numerous riders, from amateurs to those competing on the world stage: she calls it, the show-off technique. Trained by respected life coach Tony Robbins as a strategic interventionist, Dye believes in her work. She has practiced what she preaches—she herself has recovered from extreme trauma—and has spent over 30 years teaching others to do the same.
"My coaching is a process in neuroscience neuroplasticity, which has proven that we can change the structure of our brains; we can change the neural pathways in our brain," Dye said. "I am the master of feeling comfortable with being uncomfortable. That's what we have to say to ourselves, over and over again."
According to the Centers for Disease Control and Prevention, symptoms of anxiety disorder and depressive disorder increased considerably in the United States from April to June of 2020, compared with the same period in 2019, putting mental health in the spotlight.
Dye, specializing in emotional strength and resiliency, has seen the effects of the pandemic on riders and is challenging them to perceive the uncertainty that comes with it in a new light. Dye believes that riders can, in fact, not only rise above the additional challenges COVID-19 has presented to competitive atmosphere; she says they can also channel the uncertainty into competitive advantage.
"The first thing that came to my mind when this pandemic hit—and I have conditioned my brain to think like this—was, Why can't you rename this a once-in-a-lifetime magical event? Because, I'm telling you, this is going to reset everything—and it's up to you if it's going to reset with bouncing you forward or bouncing you back," says Dye.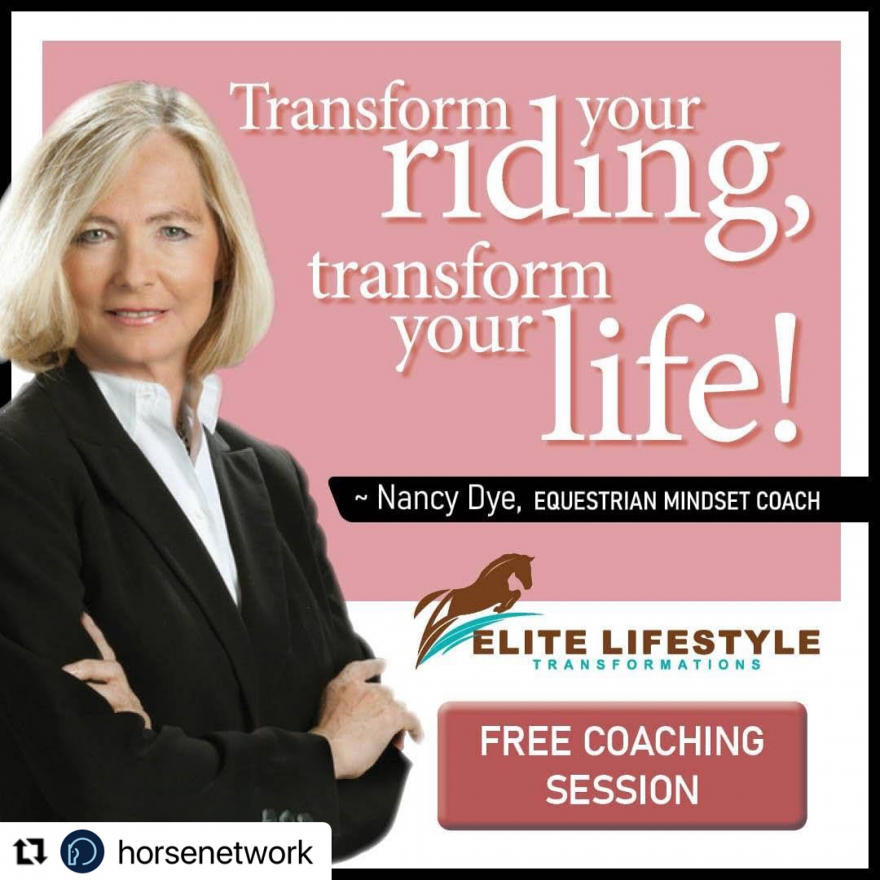 The fear of making a mistake. Pressure. How one is viewed in the judge's booth. Letting a trainer or family member down. Going off course, missing a lead change, galloping down to the last fence of a perfect round, only to chip. "What are the bombs hidden on your bridle path?" Dye asks.
Instead of spooking at the unknown, she teaches riders how to rewire and re-code their brains to let go of limiting beliefs and embrace empowering thoughts and emotions, resulting in a more mentally prepared rider in the show ring.
"Turn off the TV, turn off the news, and make a decision: Am I going to be a victim of this? Am I going to allow this situation to enhance limiting beliefs or issues that I have?" Dye says. "This is where I come from. I take people on a completely different path. You're in a questioning lifestyle, but you're a warrior, OK? Adversity makes us stronger and better. That's the belief that people are not holding on to.
"And then we get to be creative, we get to pick up the reins, and we get to decide: How is this going to end up being the best thing that ever happened to me?" she adds. "Search for the hidden purpose in this adversity."
Christi Israel turned an incredibly difficult moment in her life into a joyful memory. Dye asks, what's your pandemic story going to be? How are you going to leverage this unique opportunity to enhance your life?
Interested in working with Nancy Dye? Sign up for a FREE 30-minute coaching session!
SCHEDULE YOUR FREE COACHING SESSION
Schedule free coaching here


Above article written by Catie Staszak and published by Horse Network on February 22nd, 2021.

Make it a peak performance week!

Nancy Dye
Breakthrough, Equestrian Mental Skills Coach
Emotional Strength & Resiliency Trainer
Strategic Interventionist

561-866-0402