Nancy,

Did you see the exciting news?

Equestrian Rockstar trainer, Nico Gamboa, just won his VERY FIRST Grand Prix event ...

At the prestigious, Pin Oak Charity Horse Show event in Katy, TX.

He is 21.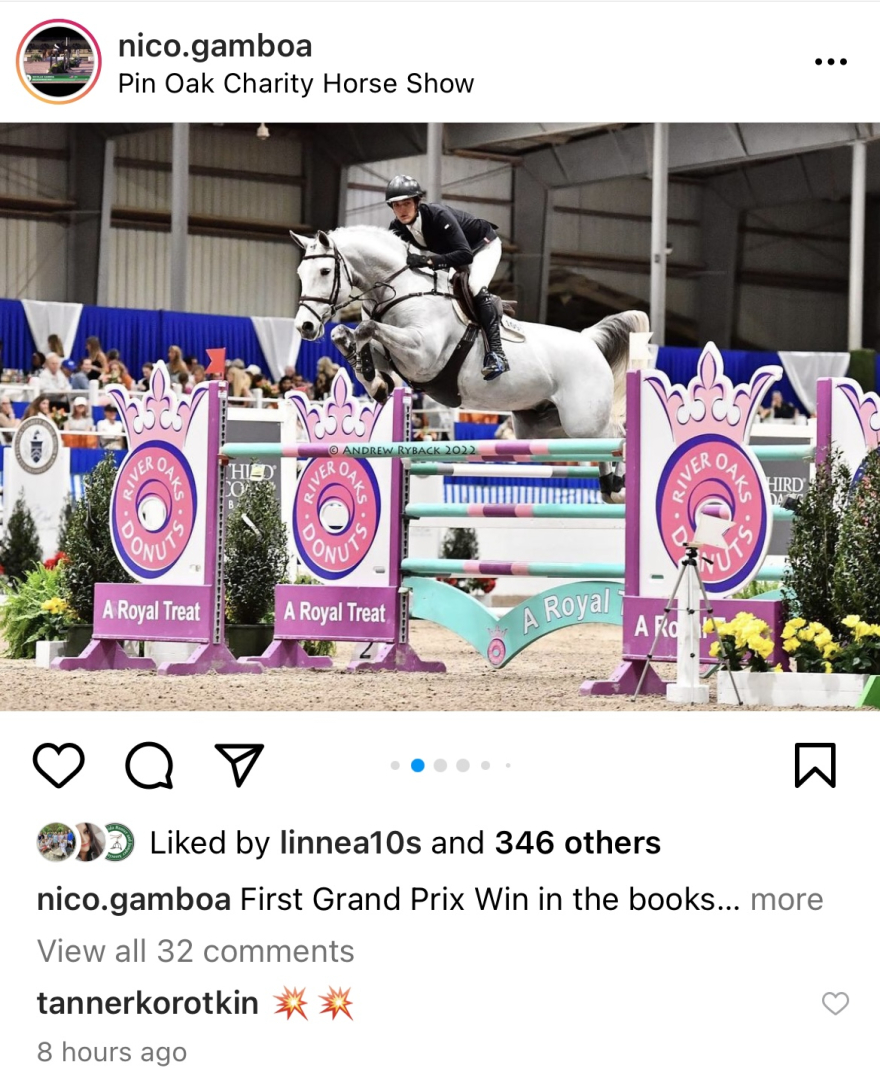 And that is not all ... at the bottom of this email are all his placings in this first week on the event on the horses he trains ...

For Christian Heineking Show Stables/October Hill Farm out of Fort Worth, TX.

(Please note; when not on the road showing, he averages riding/training about 16 horses a day!)
So yes, you Do have to put in the work!

Think the big wins are beyond your reach?

If so, now you at least know one of many things that are holding you back ...

And tripping you up; your belief.

(There is difference between "I want to do it" and "I think I can"...)

Or even, "I'm sure I can if only ..."

And ...

Actually believing in a way to make you use your leverage to apply the action steps necessary to show up and DO IT!

SOLUTION?

If you want to live your dream ... you need a breakthrough!

1. Invest in yourself. Full Stop. GET OFF THE FENCE; you are either ALL in or ALL out.

Coaching will teach you how to believe in yourself.

Coaching will show you how to slay the dragon ... your personal Chef de Saboteur ...

Coaching will teach you how to train your brain to ...

Stay in the game and not quit.

To keep pushing yourself until you breakthrough ...

And jump over ALL your obstacles ...

And to keep setting higher goals so you don't stay in the comfort zone at the lower levels.

Each of us has a personal formula for winning, which is always about jumping over obstacles in our way ...

But it is a unique puzzle we all need to figure out for ourselves.

An "owner's manual" if you will ...

Winning in riding and life is a mental skill that we need to learn how to train our brains to accomplish.

We all come to riding with our own personalities, family history, age, biology, stories, failures, doubts, and fears ...

And in some cases, limited financial resources ...

("It is never about the limited resources ... success is about how RESOURCEFUL you are." Tony Robbins)

And the good news?

Whatever your current picture in a thousand pieces looks like at the moment ...

Dump it on my lap.

I can transform all that ...

I know what critical, corner pieces I need to quickly find to ..

Put it all back together into the BRAND NEW final photo ...

That you have always dreamed about.

The Equestrian Rockstar brand!

Here is Nico's victory!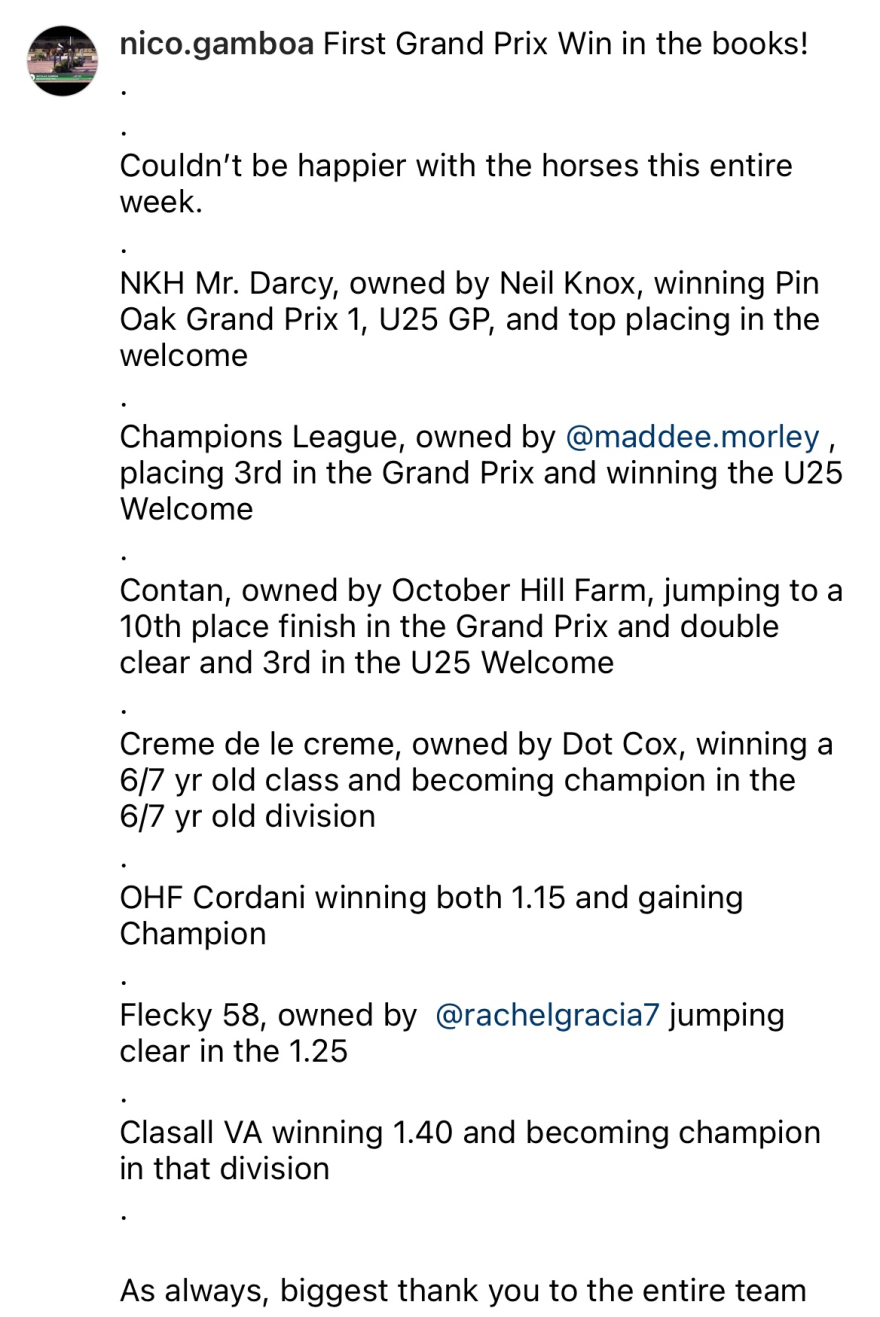 Generating a winning week; your results are up to YOU!

Nancy Dye
Breakthrough, Equestrian Mental Skills Coach
Emotional Strength & Resiliency Trainer
Strategic Interventionist
1-561-866-0402