Nancy Dye's Powerful Strategic Intervention

Live WEF PREP Bootcamp


(Become Unflappable! Find Out How She Does It!)

December 27 – 29th, 2018 in Wellington, FL


Don't Get Left Behind! Timing is everything in riding!

If you've decided to take control of your outcome at WEF19 next year, please RSVP and apply for this training as soon as possible. All levels and all disciplines!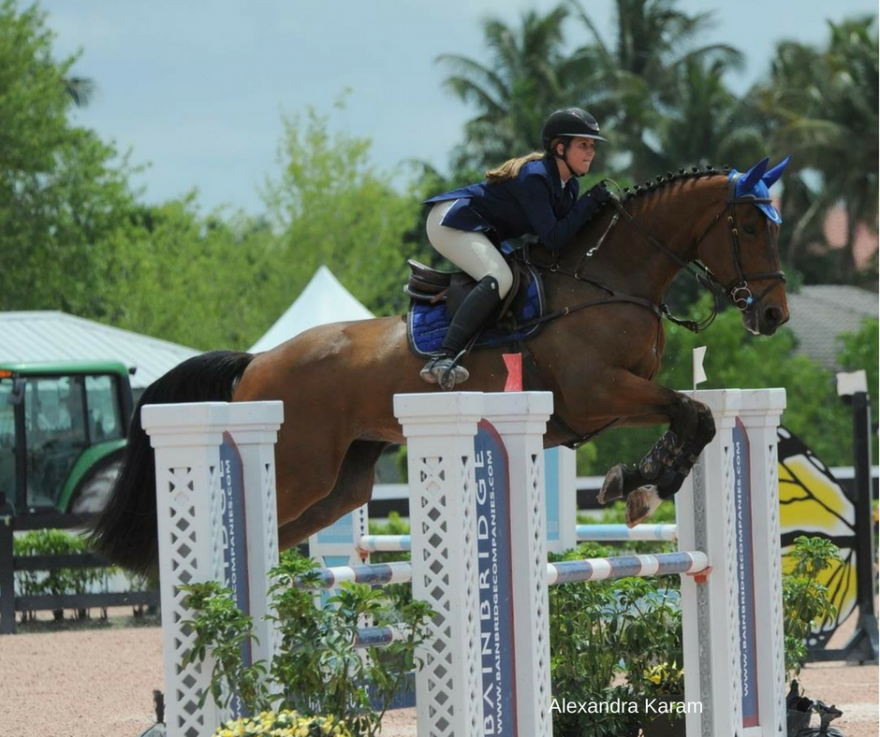 Alexandra Karam Couttenye, Children's Jumper Division. Client during WEF18. Trains with Ignacio Maurin in Wellington, FL. Photo credit to Fetterman & Champion Equine Insurance.

"One of my favorite aspects of coaching with Nancy is that she makes it fun because we always get a good laugh, and she helps me figure out the things with my riding that I could never see myself.

"I realize that not being able to breathe when I was jumping came from stress and being scared. Now my confidence is a 100, and I am so excited to have moved up to showing in the 1.10 class!

"I have also learned how to take responsibility for my actions instead of blaming it all on others. Plus, I have done so much better in my course. I'm way more focused in what I'm doing."


Apply For Your Spot at the Live Training Today!

Learn More & Apply



Nancy Dye, a Tony Robbins trained strategic interventionist and an expert transformational coach, is revolutionizing the sports psychology industry in the equestrian world with her game-changing (and life-changing) equestrian coaching program that she developed to transform riders with her ULTIMATE MENTAL SKILLS to become world-class athletes (or to perform at their best).


Because this Olympic level training has limited openings for securing her private, one-on-one phone coaching program for the WEF 19 season (which includes on-site support), for the first time, Nancy will be teaching a live and condensed version of her program.


She will be demonstrating her interventions, so if you are stuck, or you have decided to pick up the reins and leave no stone unturned when it comes to preparation and having the edge (showing up to the show ring as an empowered, focused, and accurate leader for your horse), this is your chance to take control of your results!


Learn More/Apply Now: Apply/Buy


Riders Will Learn:

How to change their emotional "state" at a snap of a finger.

Why they get into a disempowered and un-resourceful state to being with and how to change that (once and for all)!

How to quickly build real, unflappable emotional strength.

How to become resilient instead of beating yourself up or quitting.

How to show up empowered and focused on a consistent basis.

How to stop allowing other people to get in your head and push your buttons. (And stop comparing yourself to your top competitors!)

How to transform limiting beliefs that are keeping you trapped.

How to uncover obstacles that are sabotaging your riding (and how to fix that.)

How to repair and grow those supportive relationships in your life!

How to reduce drama in yourself or your barn.

How to re-channel fear and show nerves.

How to believe in yourself even when you don't believe!

How to become more accurate and improve your timing.

How to develop better "gut instincts" and decision making skills on course.

How to eliminate distractions with laser focus.

How to let go of those excuses, once and for all!

How to transition from your old identity as a rider to your new identity.

What is driving your thoughts and behaviors that are keeping you stuck (and how to turn it around even if you've tried everything).

How to break ANY bad habit and how to re-wire your brain for new habits of performance in riding and in your life.


Hear What They Had To Say Here! Reviews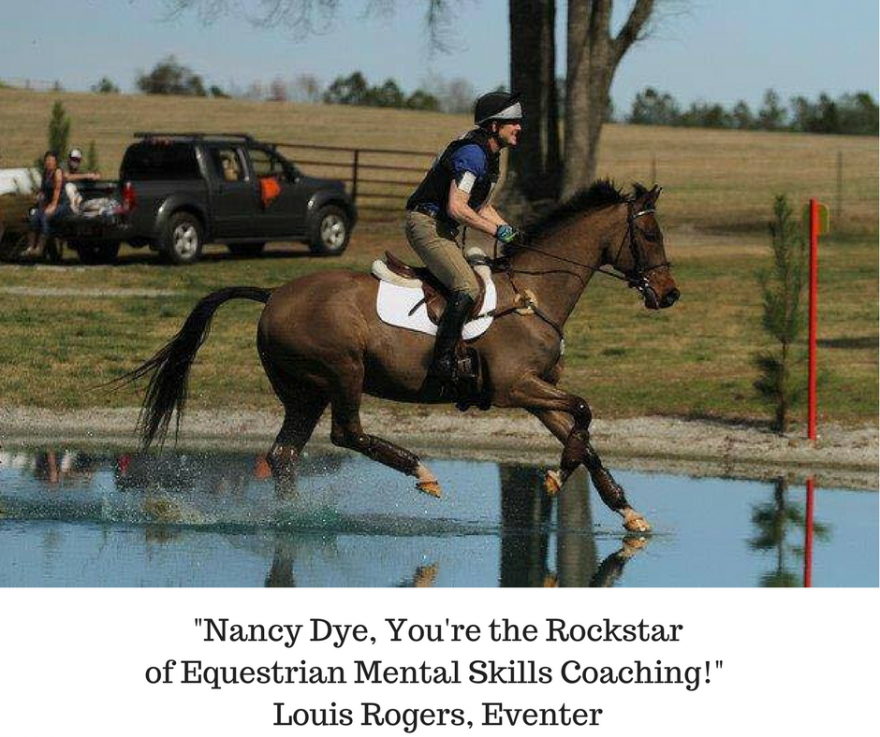 (Louis Trains with Olympic Silver Medalist, Kim Severson.)


Two ways to prepare for winter circuit with my strategic intervention equestrian training program;


1. By phone, once a week, for private one-on-one coaching; the complete results program starts ASAP and includes continued support through WEF19! Call for prices of custom packages.


2. Live WEF PREP 3-Day training event for a small group in Wellington, FL. The shorter, all day bootcamp "cram course" is $1,200.


---
We still have limited spots available for both versions of our WEF PREP. The bootcamp "cram course" event will be in the Wellington area December 27th – 29th, 2018. My private, one-on-one phone coaching also has the option of a shorten and condensed "cram course."


Click link below or email NancyDyeSiCoach@gmail.com to receive application to reserve your spot and take control of your results today!


Children, trainers, and parents are welcome as well. Email us with any questions. Hope to see you there!


Apply Here! Application for Live Mental Skills Bootcamp


Enjoy Your Ride!


NANCY DYE
Equestrian Mindset Coach
Emotional Strength & Resilience Trainer
Strategic Interventionist

Nancy Dye's Website