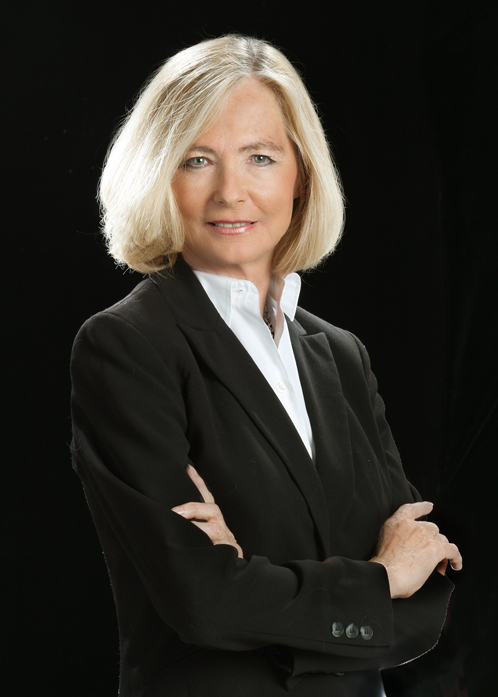 Nancy Dye is an equestrian mindset coach and resilience trainer helping athletes and professionals to transform the quality of their lifestyles and to achieve peak performance.

Nancy studied strategic intervention coaching at Robbins-Madanes Training (Tony Robbins and Cloe Madanes) and has over 30 years experience as an emotional strength and fitness coach for athletic performance, weight loss, fitness, and changing disempowering behaviors.

Based in Florida, Nancy coaches riders all over the world by phone or Skype. She is available on site during the Wellington shows and she is also a source for Olympic-caliber training centers internationally. (Click Here)

With a career in international corporate marketing and luxury lifestyle real estate sales, Nancy has been coached by the top peak performance trainers in the world as well as by some of the most elite coaches in the world of sports.

As a trained strategic interventionist and an equestrian, Nancy specializes in "jumping over" adversity, transitioning through life events and peak performance for equestrians.

Nancy is married to the former Olympian gymnast, Jack Miles, who is inducted into 4 athletic Hall of Fames. Jack coached thousands of kids and many up to the elite, professional levels. Together they produced a clinic titled "Olympic Goals and Golds."
My Story:
I grew up on the north shore of Long Island, NY that included private schools, riding at the exclusive riding academies, traveling internationally and summers up at our family's huge sleep away sports camp on a lake in Vermont.

Our camp was one of the most successful summer camps in New England and it is where I learned all the great life skills that sports will teach you; most importantly, that taking risks and failing is just an opportunity for adjustments on your way to success. We had horses, a stable and an equestrian program at the camp, so I grew up riding in the lake and up into the mountains.

In my teens, I lived and trained at one of the oldest equestrian boarding schools in MD. Oldfields School had an exceptional equestrian program, and I continued to train and show hunters and jumpers after I left.

After college and working in Manhattan for years, I moved to Delray Beach, Florida and trained at various stables throughout South Florida. Eventually, I settled in Wellington, Florida where I lived and trained at the Palm Beach Polo Club and then at the Palm Beach International Equestrian Center when that was completed.

My Radio Show: Triumphs of the Human Spirit.
In between my past careers in international corporate marketing and luxury real estate sales, I created and hosted a radio show, "Triumphs of the Human Spirit," where I interviewed people who had overcome unbelievable challenges in their lives. You know, the horrific stories that make you cry out, "Oh my God! I could NEVER have gotten through that!"

I was challenged with several life-threatening health issues. After exhaustive research and education in both the traditional and non-traditional methods for creating health and changing human behavior, I eventually learned the most effective process for a complete transformation of my mindset and lifestyle.

This was all accomplished against great odds. But the question remained; how was I able to overcome such adversity and to dramatically change my life while most people fail?

I went on a mission to find out the answer to that question. Some of the people I interviewed included inspirational public figures such as Marianne Williamson and well-known officers in our military. (See our elite warrior page.) And then there were just everyday people who, for example, had become paralyzed from the neck down. After all those interviews, I pieced together the puzzle of how people overcame their adversity.

I finally came to realize that we all have inside us the strength to overcome unbelievable adversity and to completely transform our lives. We all have the ability to strengthen our mindsets and to rewrite our stories with the endings of our dreams. We can all discover our dis-empowering thoughts and patterns and transition ourselves from where we are today up to a higher level.

The problem is, some of us just don't believe it. Or we don't have the right tools and strategies. Or we don't have the right support. Or we had all that, but we still found other excuses and stayed stuck anyway … until we lost hope and gave up. I know. I had many of those years trapped as a POW! (Prisoner of Will or a Prisoner of "Woe-is-Me.")


The Ultimate Training in Changing Your Life and Taking it to the Next Level.
I chose to train with RMT (Tony Robbins and Cloe Madanes) because of Tony's unique ability to turn around anyone's life, no matter what the challenge. He uses unique and powerful strategies to figure out "why" people are not performing at their best, and then he creates changes deep in the core foundation that are both rapid and lasting.

I realized that he transformed other people using the same process I had discovered for myself; except my process took decades and his strategies work much faster. In most cases, core shifts were instant. Tony Robbins is famous for saving the slumping careers of many athletes and professionals, including the tennis athlete, Andre Agassi.

Tony Robbins was also called in (by the head coach for the NHL) to save the slumping career of former NHL goaltender, Kelly Hrudey and took the Los Angeles Kings to the 1993 Stanley Cup finals. In fact, today, billionaires and even Presidents call Tony Robbins when they are stuck or having problems. He charges 1 million to speak with him; if you can book it. Even our military has called on him to change their mindset training programs.
Today:
Today, happily married and with my adult child out on his own, I combine my lifetime of personal "research" and triumph over adversity, including my 30 years of transforming other people's lives, with my background in riding and sports. All the books and courses in the world, not backed up with a coach who has dramatically transformed their own life, is just not going to be as effective.

Intuitive coaches "feel" the client's experience, the depth of the blocks, the strength of the resistance or the disbelief hidden underneath the "gap" between where a rider is today and their ultimate goal.

After 30 years of coaching others, there is not a lot out there that you can throw at me that I haven't already dealt with.

My unique background has provided me with the knowledge of how to break dis-empowering thoughts and patterns, to build emotional strength and fitness, and to create rapid and lasting transformation. But the key is understanding the client and choosing the right strategy for that particular client.

Every rider can go out and read volumes of books on these subjects, sign up online courses or participate in weekend clinics (most of my clients have done all of the above for years), but to accurately see yourself and your patterns, to know where to dig down deep, and to know how to quickly shift all those issues, beliefs, and patterns, is a completely different universe.

I participated in the sports psychology program for one of the biggest sports organizations. IMG; (International Management Group). I bring that experience to my coaching, but my personal belief is that you need it all; coaching that uses the basics along with Tony's unique Neuro-Associative Conditioning.

But also, at the end of the day, it comes down to a coach that has been able to transform their own life, has helped hundreds of people for decades and then someone who has the BEST strategies for both rapid and lasting changes; which is why I have a certificate from RMT's Strategic Intervention coaching program. When you combine all of the above, you get amazing results!

Many of my strategies create the "aha moments" of shifting deep down into the core of each person's foundation, but after the shift, people have to take action in order to change and to move up to higher levels of performance. I lead each person to find their own unique types of leverage that they can use for getting themselves to take consistent, massive action. (Please see the 5 session shift for weight loss).

We shift in the core and then re-wire the brain! But that's just the beginning. Then each person needs to use their unique leverage points for moving themselves forward into action and practice. It is a different process for everyone. This is not a cookie-cutter, "one answer fits all" program. This is powerful, results-oriented one-on-one coaching.

Step one is making the decision. Step two is learning how to transition from your old rider identity into your future rider identity. It is in step two that we address a rider's unconscious core beliefs.

Horses can feel what's going on deep inside of you. Both your personal and your professional life can affect your riding. We go way beyond the same old standard information taught in sports psychology. Transform your inner life, learn how to create a mindset "that can walk on fire," and then watch your performance skyrocket to the top. Serious riders have serious goals and serious coaches.


Elevate and Transform the Quality of Your Life Forever
To learn how to get over dis-empowering patterns of behavior, to let go of your old story and to write a new ending, and for mindset coaching up tp peak performance riding (or for your equestrian business), schedule online to speak with me about jumping over any obstacles on your bridle path to success.

For Sports Mental Conditioning Coaching, one-on-one or for your riding center: Equestrian Mindset Coaching.
What is Strategic Intervention?
"Strategic Intervention (also known as SI) is a project dedicated to extracting the most practical and effective forms of strategic action and communication from a variety of disciplines: Ericksonian therapy, strategic family therapy, Human Needs Psychology, organizational psychology, neurolinguistics, psychology of influence, strategic studies, traditions of diplomacy and negotiation, game theory, and others.

"The term "Strategic Intervention" was coined by Anthony Robbins and Cloe Madanes. Strategic Intervention exists wherever human beings use extraordinary skill to bring about positive personal and cultural change. Nelson Mandela and Mahatma Gandhi are examples of masterful Strategic Interventionists who transcend the particularities of religion, culture, institution, job description, or political philosophy (as a Strategic Interventionist should.) "What distinguishes SI from other strategic studies is the belief that certain holistic solutions "snap into place" when more people's needs are met, expressed, and elevated. These solutions actually deliver more benefit for less effort.

"Anthony Robbins and Cloe Madanes are the founders of RMT coaching. They have been powerfully influenced by the great insights and works of Victor Frankl and Milton Erickson's creative breakthroughs in human intervention. "Strategic Intervention is also grounded in the work of the Gregory Bateson group at the Mental Research Institute, which in the late 1950's originated the new paradigm of interactional and systemic studies, which became a watershed in the development of disciplines such as game theory, cybernetics, neurolinguistics, organizational psychology, management psychology, and dozens of other systemic disciplines.
"The goal of Strategic Intervention is to integrate the core insights of these traditions into a method of practical strategic action. SI encompasses strategies that span from the belief systems and emotional patterns within an individual to individual relationships to group dynamics to organizational and cultural interventions. A trained SI coach navigates these different arenas with ease." RMT