Equestrian Injuries, Fear and Transition Coaching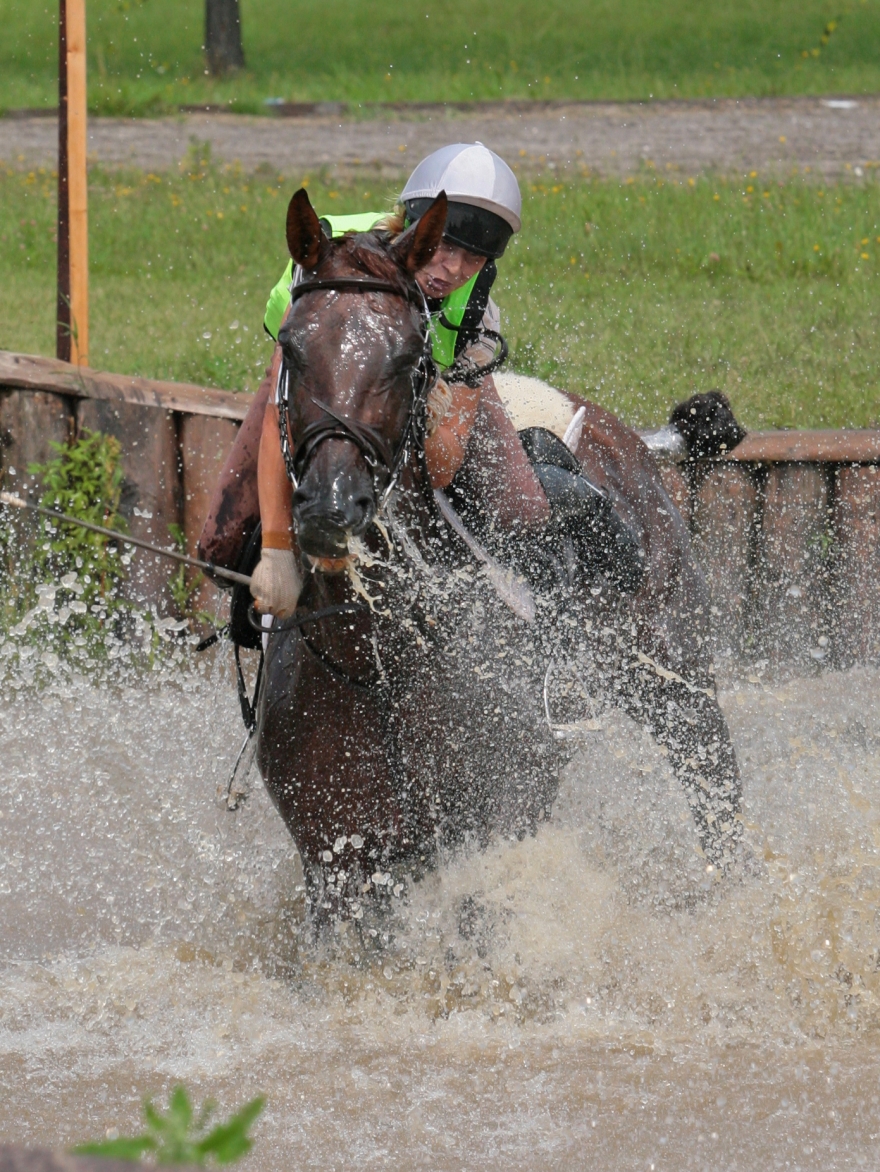 Transitional Coaching Services:

Transitional coaching for riders who are either recovering from injuries or their horses are.

Transitional coaching for equestrians or family members who are in grieving.

Transitional coaching for competitive riders who are retiring or switching disciplines, such as hunter/jumpers moving over to dressage.

Coaching for equestrian trainers. (Click here for Sports Psychology for Equestrian Trainers,)

Strategic coaching for show moms and dads; how to best support and to navigate the equestrian show world.

Transitional coaching for adults new to the sport of riding or re-entering the sport.



Nancy Buzzetta, Amateur Owner. Trains with Marty & Debbie deLeyer, Silver Oaks Stable, New York.

"I made it to Zones at Harrisburg and Marshall Sterling and experienced so much more joy and fulfillment from my riding, in addition to reaping the show results that had evaded me.

"I was so anxious before shows that I had trouble eating and sleeping, the night before and morning of, and was hitting the bathroom repeatedly before my classes as my stomach would be churning! We worked together to channel those nerves as one of our early steps.

"My life has changed so much, as a result of a total change in my mindset, and how I perceive myself and events. Yes, Nancy, you have changed my life for the much better, not just in riding, but in my career, personal relationships, and so much more!

"It's the quality of your time and attention."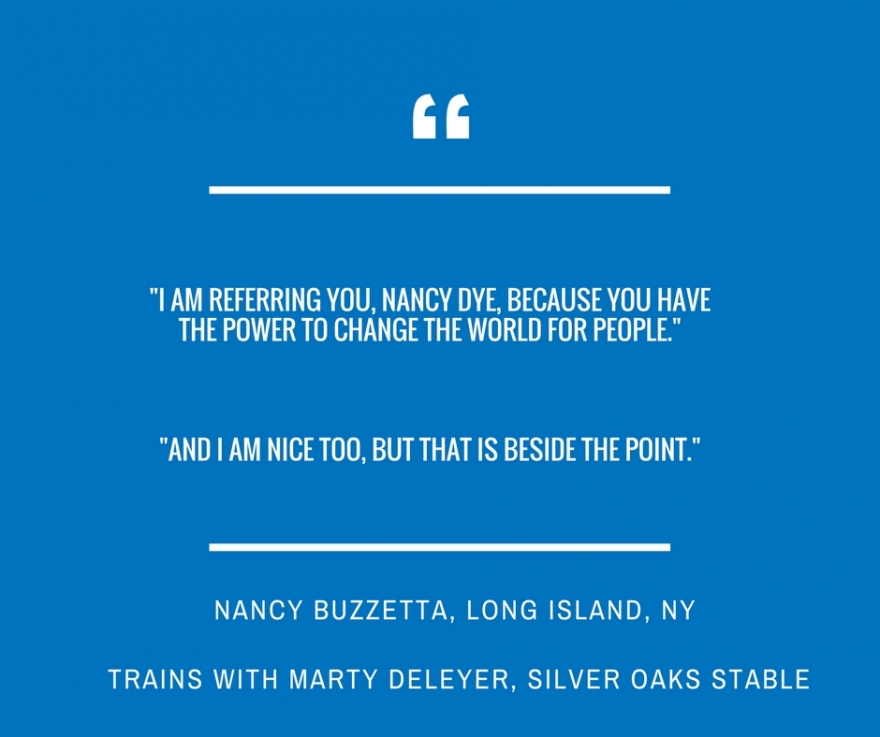 Mother of a 9-year-old pony hunter client. Trains with Mary Rivas, Billington Stables in Southampton and Wellington.

"Her trial went great. I was concerned she wouldn't be able to perform after that very upsetting incident, but she showed up today, and she rode with complete confidence and focus.

"We are so excited that the trainer you referred us to has agreed to work with her this year. She went from a bad fall at WEF last year, breaking her arm, and never want to show again ... to riding with absolute certainty. After winning the regionals, she is even back showing in the ring that was still scaring her (where she had the bad fall), and she just won a blue ribbon today even with the tough competition.

You have been such a blessing to our whole family."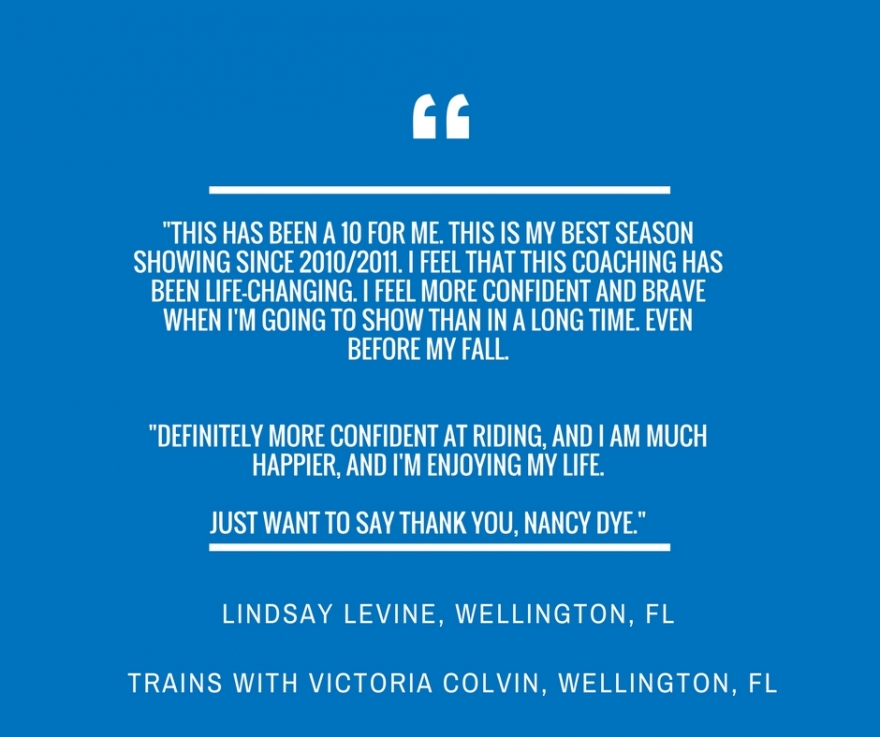 Click here to read my story about riding and falling off after a jump.