Equestrian Ambassador Program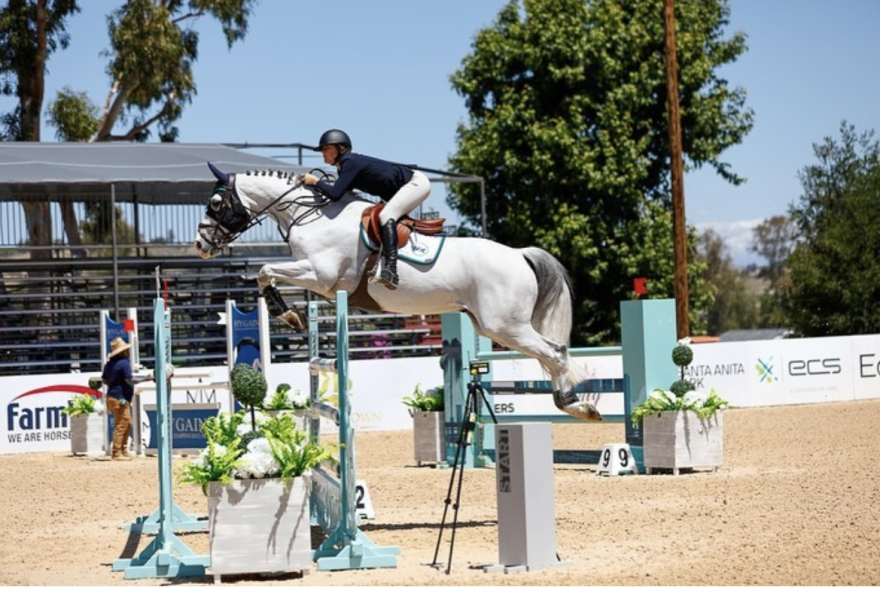 Photo Credit of Olivia: Captured Moments

Congrats to our newest Equestrian Rockstar Amateur Rider Brand Ambassador; Olivia Combs!

"My name is Olivia Combs, and I am 19 years old. I ride with Mark Kinsella of MK Equestrian based in Temecula, CA.

About 10 years ago, I started seriously taking riding lessons at a small, local barn in Michigan before moving to what is now Ascend Equestrian, my family's hunter/jumper barn.

I trained under Sarah Robertson for my entire Junior career. Her guidance took me from pony finals to numerous equitation finals and the low junior jumper championships.

After finishing equitation finals in 2021, I moved to MK Equestrian to train under Irish Show Jumper, Mark Kinsella. By doing this, my goal was to better my show jumping career and fine tune my riding.

While riding with Mark, I have obtained a lovely string of horses; Daisy Dee 16, Blueberry De Breve, and Once Upon a Time De Sens,

I have reached and surpassed many of my goals for this year including success in the Medium and HIgh A/O Jumpers.

My goals for this year are to debut my Grand Prix career and continue to have confidence and success in the ring.

I am so grateful to my horses and everyone who has helped me to achieve my goals. I can't wait to see where the future takes me as I continue down my Equestrian Rockstar path!"

Testimonial Question:

On a scale of 1-10 (1 being "I can't believe I signed up for this coaching stuff" and 10 being "the most amazing thing I've ever experienced"), please rate your coaching experience.

Answer: "10! I loved everything about it! Also, I absolutely loved reading Nancy's book! It was incredibly relatable, filled with her humor, and to top it off, educational. Well written with a charming voice, it was an extremely enjoyable read. Through her book and coaching program, my jumpers have never gone better, and I have never ridden so accurately!"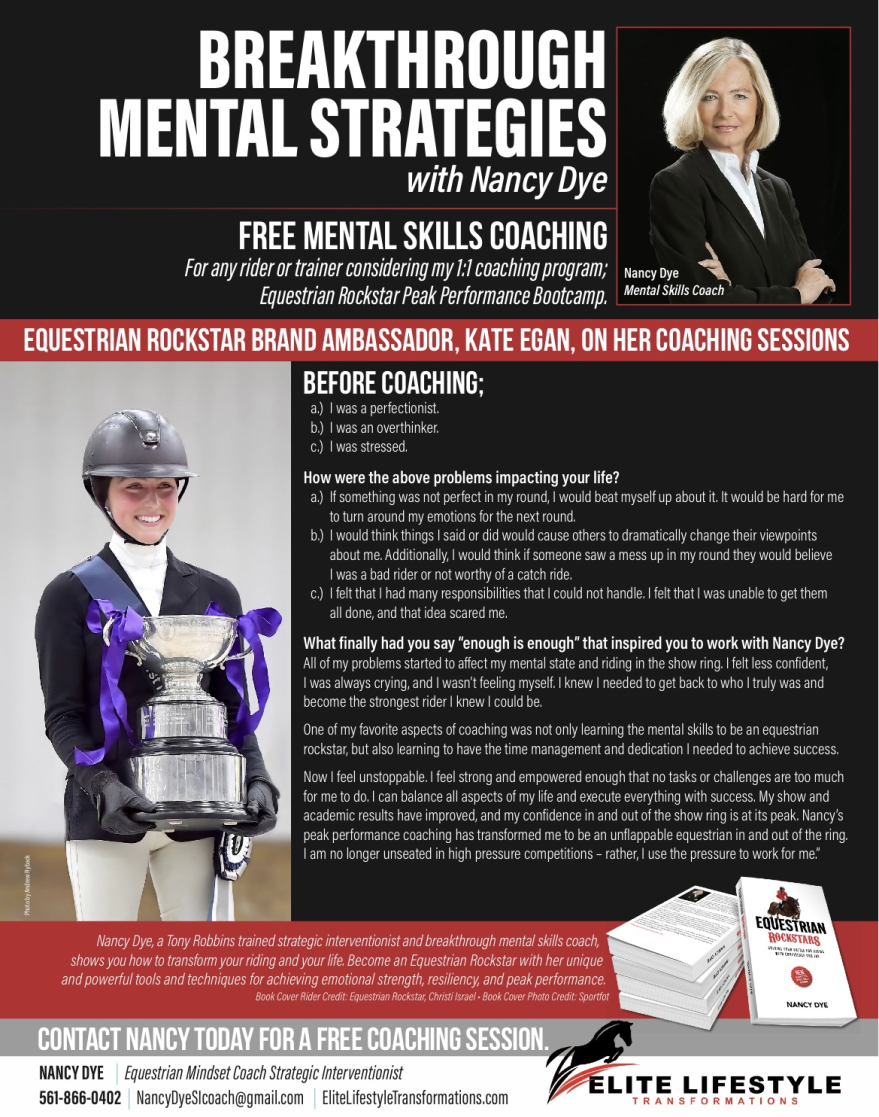 Above: Photo credit of my junior rider ambassador, Kate Egan, by Andrew Ryback. Taken at the WEC Premier Equitation Championship in Ocala, FL where Kate won a brand new car in addition to this trophy!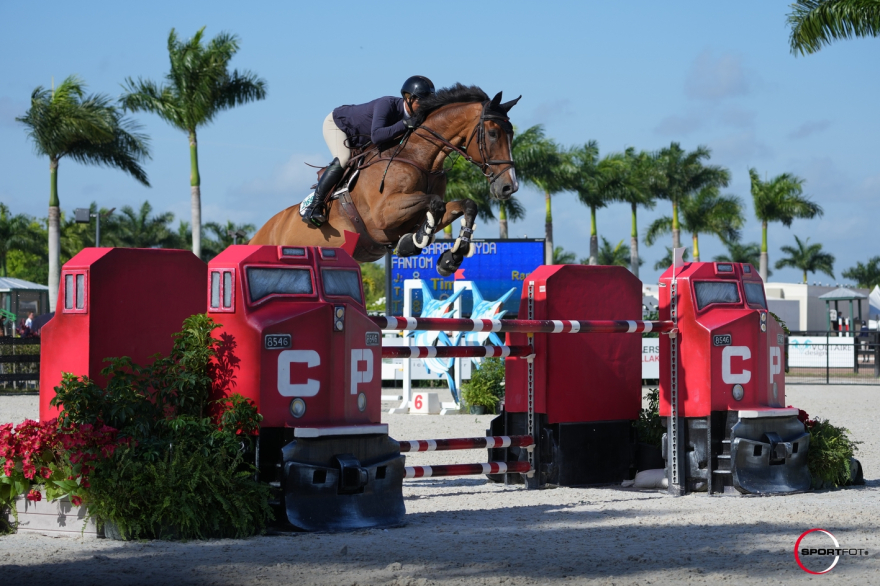 Photo credit: Sportfot Horse; Fantom

Equestrian Rockstar Trainer, Sarah Wayda;

She won over the competition to become one of my top 1% peak performers of all my trainer clients!

"Mental skills coaching with Nancy had been amazing and transformational! When I think of the time and money spent on keeping my horses sound, fit and working at their very best, it only makes sense to put that same time, work and motivation into the very mental part of our sport."

Trainers who take my peak performance mental skills program are eligble to receive my certification for being an Equestrian Rockstar Trainer.

Sarah trains for Hunter Farms in NJ who also produces the Princeton Showjumping Circuit.

Hunter Farms South is located in Wellington, Florida.

To learn more about Sarah and the Princeton Showjumping schedule, please click on link below.

https://conta.cc/3L7HoJK

Photo credit: Kate Westfall Photography at the Equine Photography Retreat in Wellington, FL

U.S. Ambassador, AO Rider Cory Mclaughlin, Wellington, FL


Click below for her full review:

Review by Cory McLaughlin

Earn Additional PR Exposure by Becoming One of our Equestrian Ambassadors.


Equestrian Bootcamp graduates have an opportunity to earn referral rewards by promoting my elite, high-performance mental skills coaching programs. Who do you know that is struggling with their riding or is trying to jump up to the next level in their performance?


Are you a change agent who enjoys making an impact on the world? Do you believe in contributing to others and helping to keep riders happy, safe, and performing at their best?


I love what I do, transforming rider's lives, and I invite you to join me by reaching out to others while also promoting your own brand.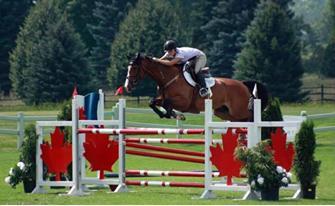 Above: Vicky Weaver is our Canadian Equestrian Ambassador.



By joining my Ambassadpr program and representing all of my equestrian sport and lifestyle transformation programs, riders will not only be promoting themselves as an international ambassador for an elite, equestrian, bootcamp training program, but they will also be promoting their current trainer, barn, or school.


Our programs are for short-term training and only specialize in the mental skills and inner transformational aspects of a rider's life, so we are not in competition with your other trainer. In fact, we are happy to promote your trainer online when we announce your selection or when you put up posts on our Facebook.


Qualifications:

Being selected as one of our International Ambassadors is based upon your character, riding skills, and all-around achievements. It is also based upon your involvement in the equestrian activities in your community, your typical show schedule, your relationships in the industry, follow/leadership abilities, your social media skills, and your desire to represent us while also promoting yourself and your barn/trainer/team.


Some examples of what we see our Ambassadors doing throughout the year include using social media to let their friends know about our social media posts and recommending us to riders, their families and to other trainers at the horse shows. We would love to see your posts on our site too. Of course, you are not limited to these activities and we welcome your creative suggestions. This will be your business, so we encourage you to do whatever works for you to help a rider to become the best that they can be, while also receiving compensation for your efforts.


If you would like to be considered for selection to this prestigious position and the opportunity to earn more income, please email me. You will be able to add this impressive experience to your resume and to start networking in the elite, international equestrian industry, NancyDyeSiCoach@gmail.com

All ambassadors are welcome to visit South Florida during the season to enjoy and experience the Winter Equestrian Festival in Wellington, Florida. They will be given tours and lunch, and if they stay for a weekend, they can enjoy both the dressage events on Friday nights as well as Saturday Night Under the Lights show jumping events. This option must be booked in advance and there are limited time frames available.

QUAULIFED TO PURCHASE ALL BRANDED MERCHANDISE


My ambassadors are qualified to be able to purchase and wear all current and upcoming branded merchandise.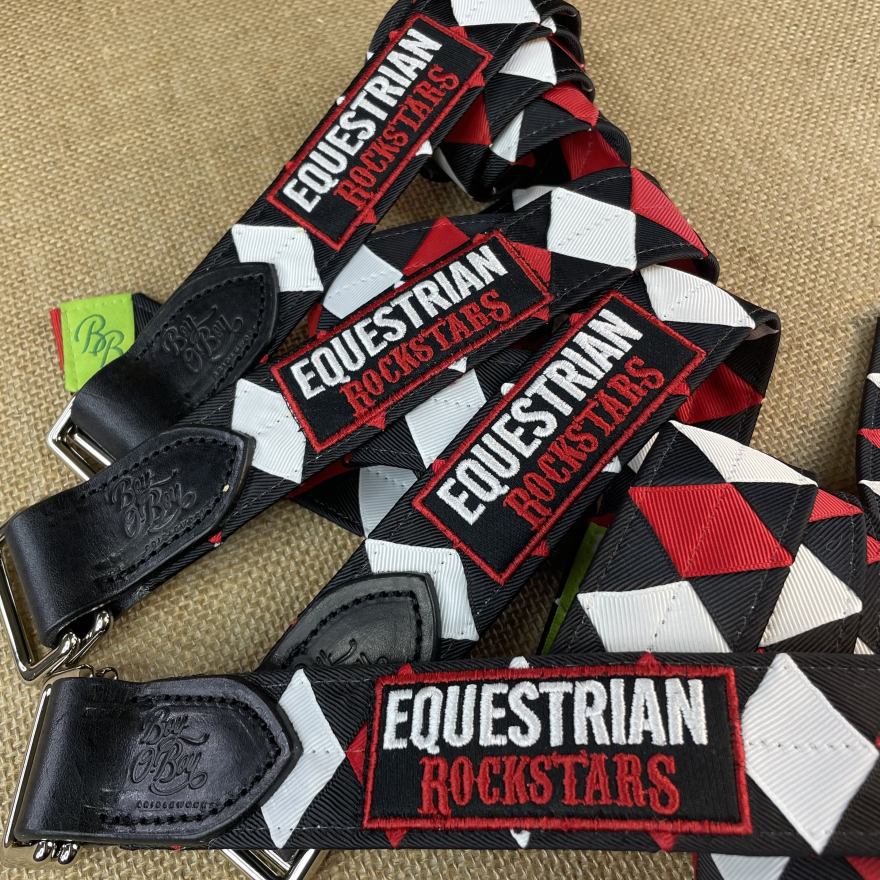 This is a Kate Egan designed belt handmade by Boy-O-Boy Bridleworks.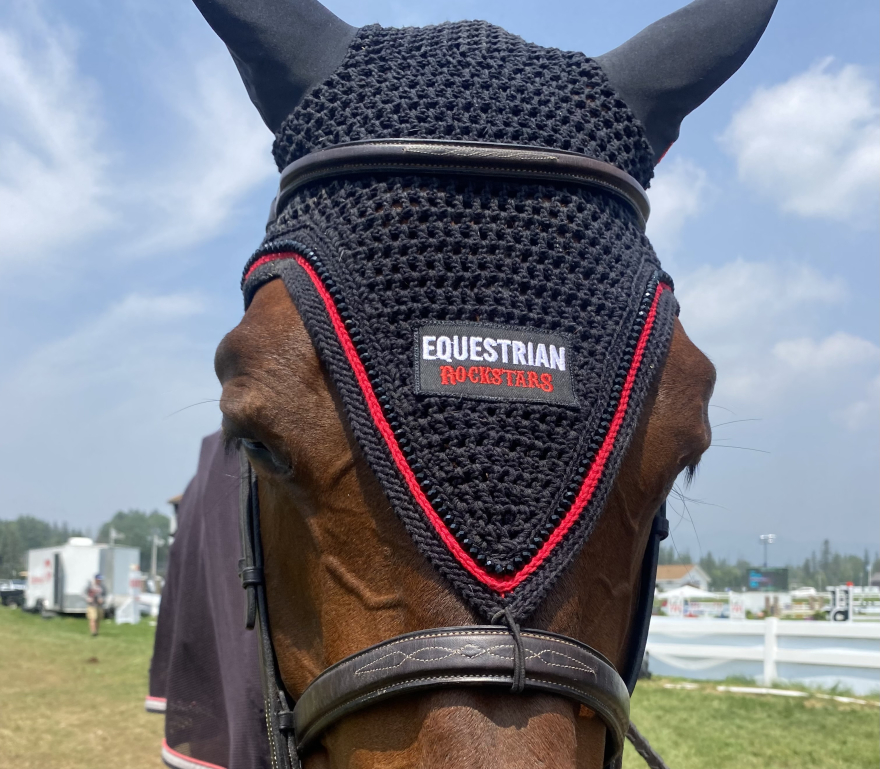 Kate Egan designed bonnet is customhand made by EquStar! High quality bonnet features black crystals and shimmering black yarn and can be purchased by any of my Equestrian Rockstar clients! Coming soon; bonnet with red crystals and white pearls!