Equestrian Rockstar Brand Merchandise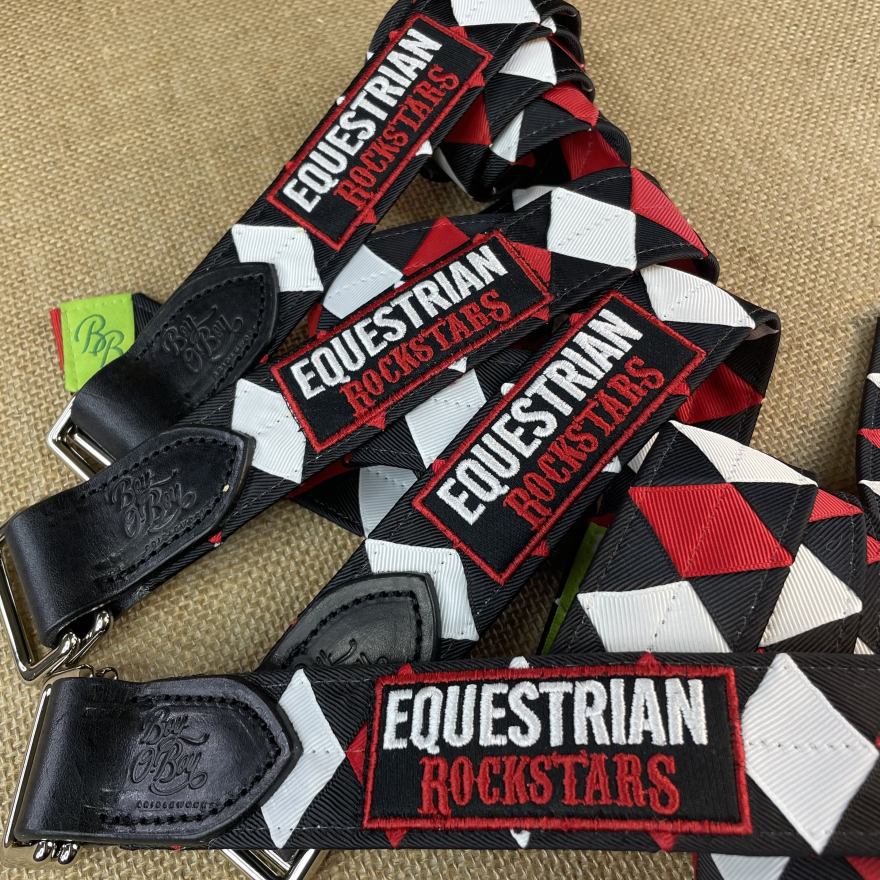 Kate Egan Designed Brand Belt


Custom handmade by my Equestrian Rockstar, Amanda Smith Hood, owner of Boy-O-Boy Bridleworks.



These bold and striking belts reflect the confident and empowered "Rockstar" feelings that results from rider and trainers that have successfully completed my
Equestrian Rockstar Peak Performance Mental Skills Bootcamp!
Belts can be purchased by any former client of mine in good standing, any official or unofficial Equestrian Rockstars Ambassadors ....

Or by a current client that is meeting or exceeding the goals that we set for them.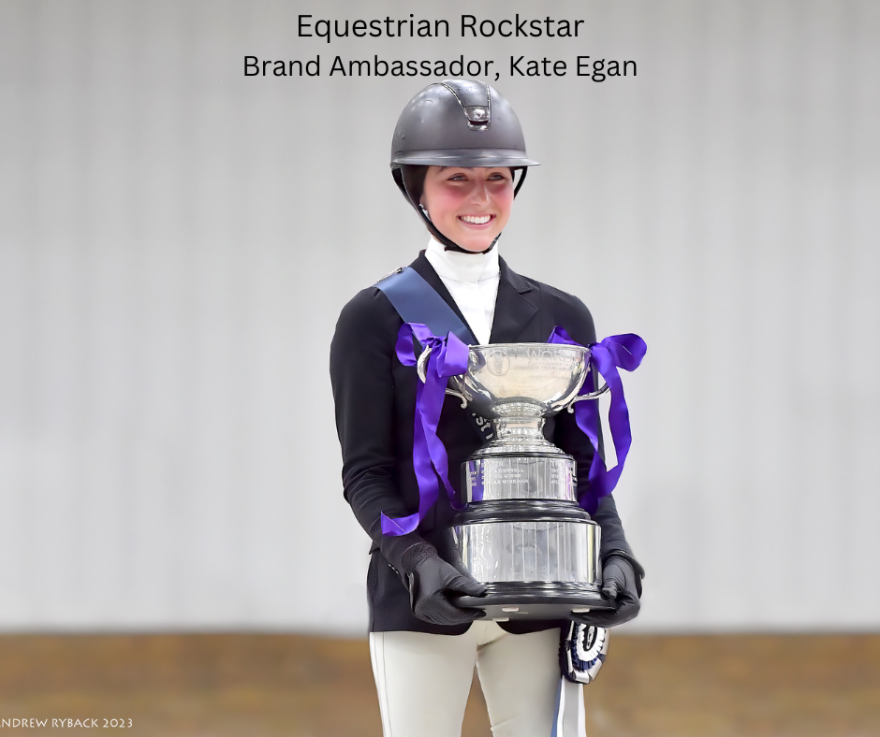 Kate Egan Won the WEC Premier Equitation Cup, and the car!



DETAILS & SIZING:

1" wide, fits comfortably through the belt loops of all major brands of children's riding breeches, jeans and khakis

Unisex styling

Sturdy brass or stainless square tension loops keep your belt securely fastened and lie flat for a sleek look under riding jackets.

Unlined, quick-drying, colorfast and pretreated for stains

American bridle leather tabs

Hand-woven heavy, durable poly satin and/or grosgrain ribbon

Available in the following children's and adult sizes:
CHILD: XS (fits 20"-24" waist/hips), S (22"-26"), M (24"-28"), L (40"-44"), XL (28"-32")
ADULT: XS (fits 30"-34" waist/hips), S (32"-36"), M (36"-40"), L (40"-44"), XL (44"-48)
To measure correctly for a perfect fit, please use a flexible measuring tape and the Boy-O-Boy Sizing & Measuring Guide.





Price: $175 (includes tax & shipping). Text me to receive address for purchasing through Zelle.


Please include size and where to ship. My number is 561-866-0402





Equestrian Rockstar Horse Bonnet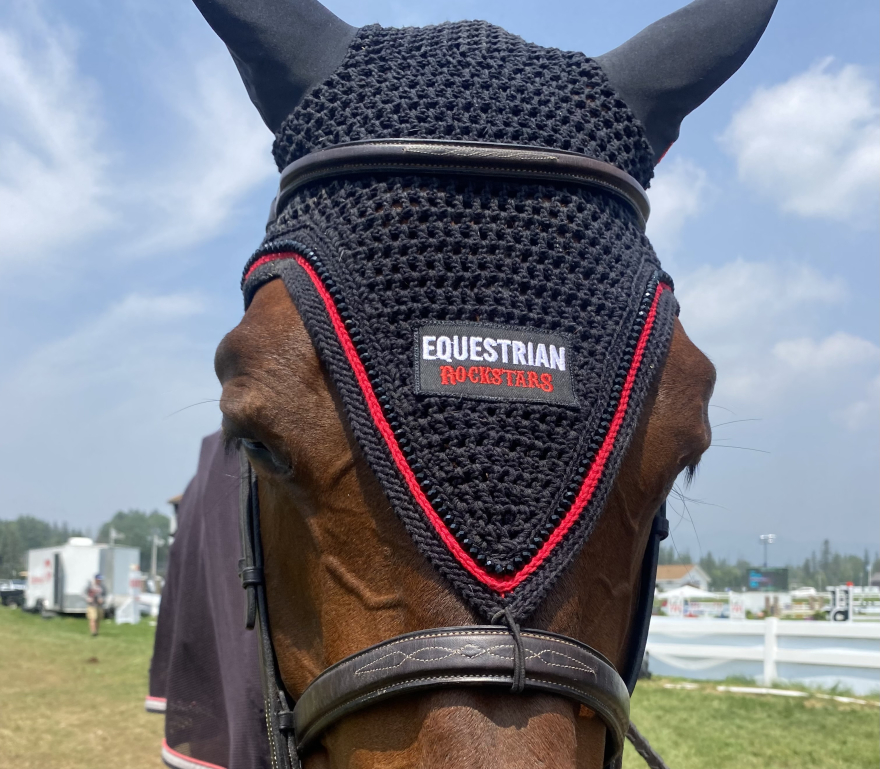 Coming Soon; Schooling Shirt!