Review of Nancy Dye's Coaching by Amateur Rider and Entrepreneur


Click Here for More Testimonials


From the Fear of Riding to Rockstar Amateurs and Entrepreneurs!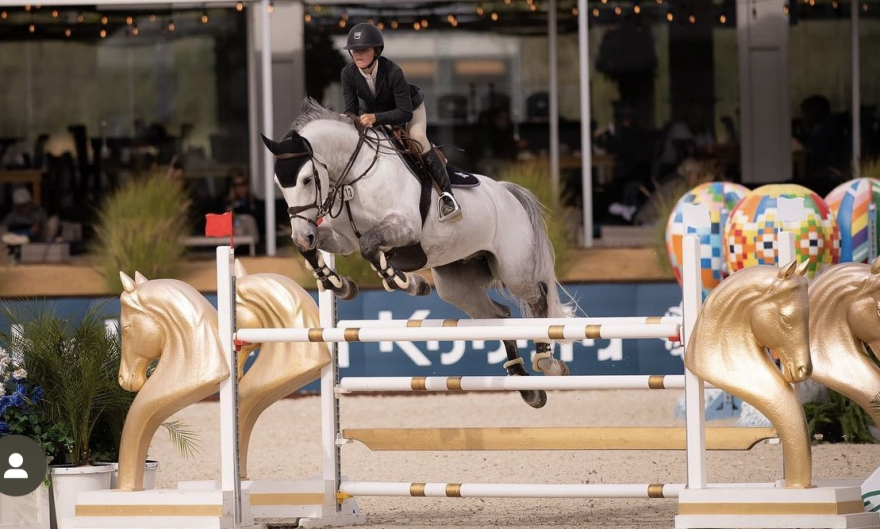 Olivia Combs trains with showjumper Kyle King in California

"Through Nancy's peak performance mental skills coaching program, my string of jumpers have never gone better! Thanks you, Nancy!"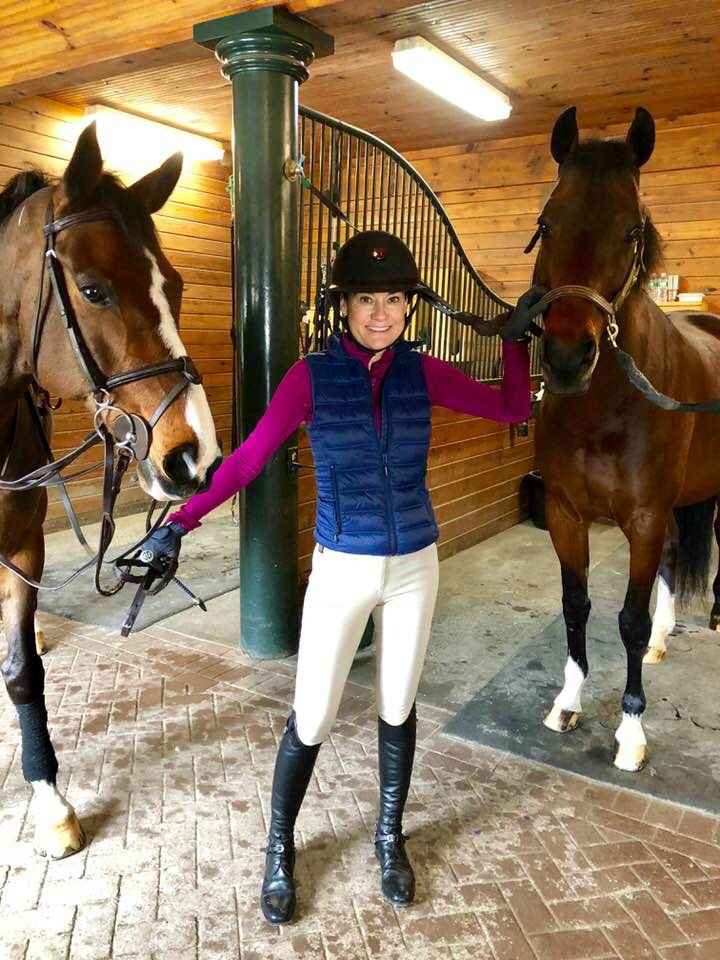 Gretchen Jelinek of Greenwhich, Ct. trained with Jill Schulman.


"I almost gave up riding. The best thing you shifted for me during coaching was to stop giving myself a way out. You taught me how to COMMIT!"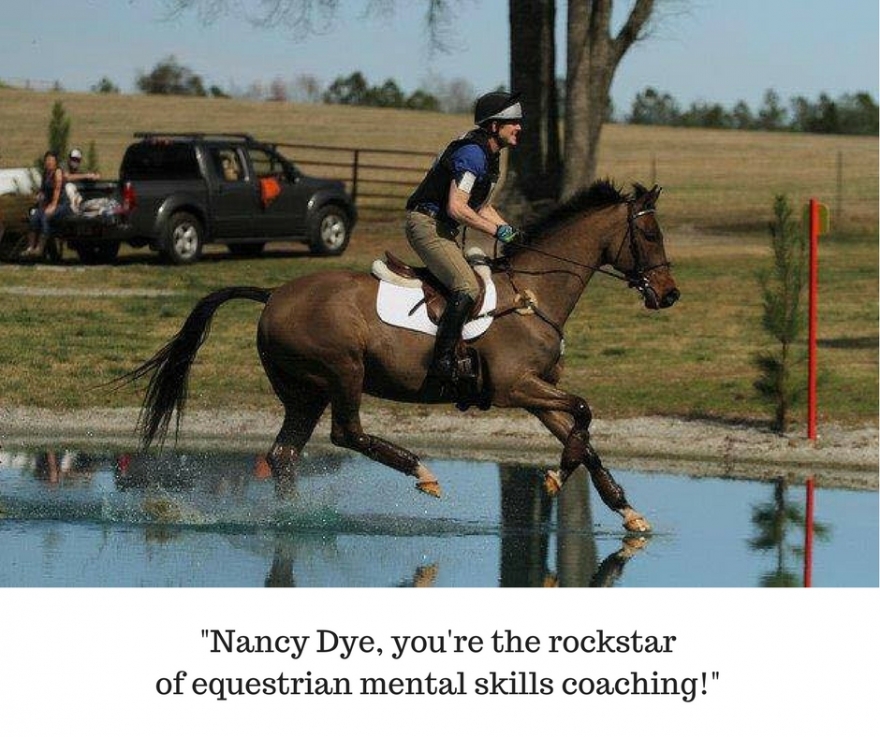 Louis Rogers of Virginia trains with Silver Medalist eventer, Kim Severson


"You helped me to overcome my fears and obstacles to become an equestrian rockstar. My horses and spouse are grateful. Thanks for helping to bring out the best in me. It is nice to have FUN again. Thanks again!"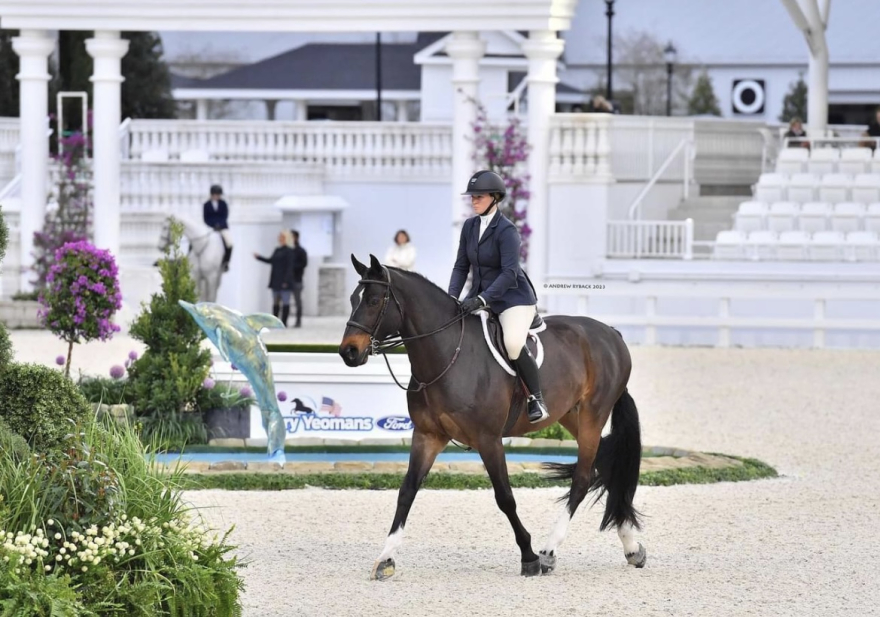 Casey Zuraitas of MA trains with Cate Wagner


"Both Cate and my mom (who also competes) said I'm a completely different rider in the show ring. And I'm actually enjoying myself! You were tremendously helpful with all the success I had on all 3 horses this year! Thank you!"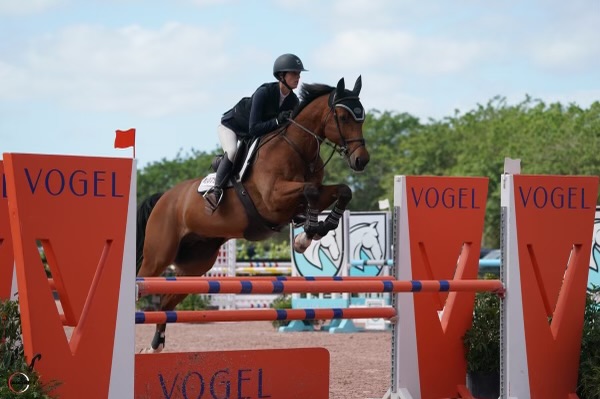 Sophia Choti of Boca Raton and NJ trains with Michael Desiderio in Wellington, FL.


"Both my horses are going so well here at WEF. I am so happy that I can now stop myself from spinning around and wanting to quit just due to mistakes on course."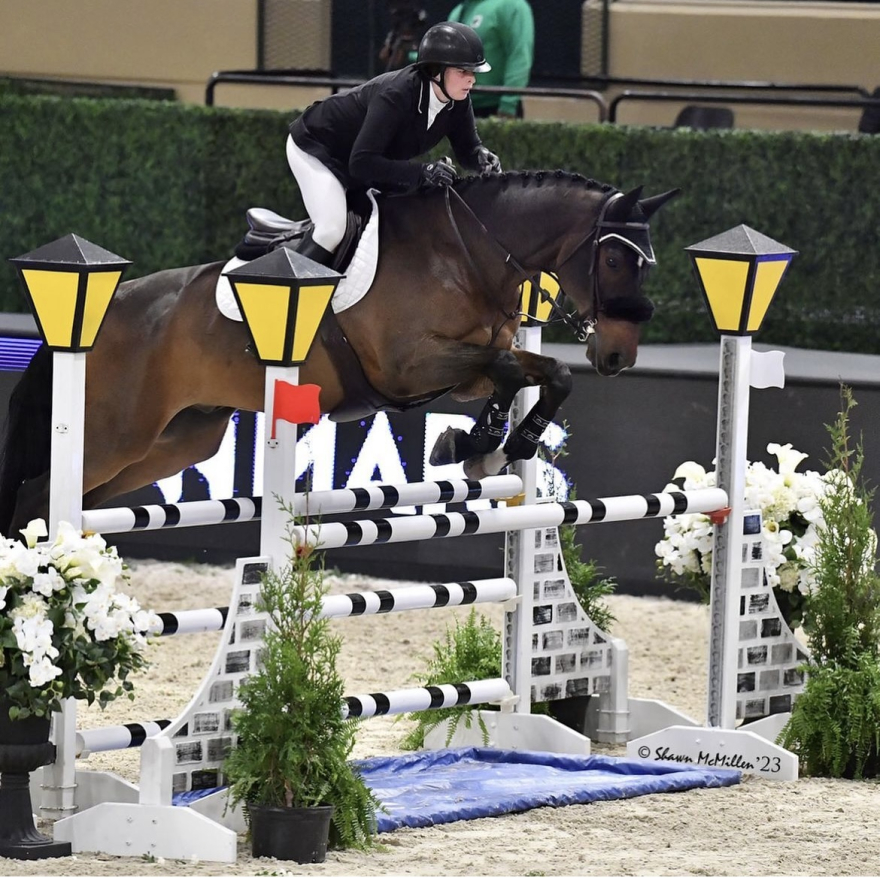 Morganne Young, A/O jumper rider with Redfield Training, LLC in NJ and Ocala.


This year riding has been the most successful year I've ever had and at the highest level competitively. For the 28 classes I jumped in total, I finished in the top 3 9 times or 30% of the time - which we all know for jumpers is quite a high percentage!

It all started in Florida when I won classes every week including my first high child/adult classic- a special night class version no less! The successes continued throughout the year with highlights being 3rd at Devon, and ribboning at capital challenge and WIHS. After we started coaching, I was able to overcome my first day desperate mentality where I would be mechanical and trying too hard to force everything. Walking into indoors was such an amazing feeling on the first day being in the best mindset compared to being at Devon where it took me mistakes in the first two classes to get mad at myself and get into that best mindset by the 3rd class. I am SO excited to see what we will be able to accomplish this next year!
Before we started coaching, I would let the outcome of things define how I felt about myself. I would spiral to the point of thinking I was a terrible rider from one rail in a class or one mistake. This would take a huge toll on me emotionally and mentality and the strong negative feelings would linger for days. Now - my foundation of self belief is so strong and I have learned to embrace the mistakes and to get better quickly for the next class. This has allowed me to have more joy at horse shows and enjoy some amazing memories with friends even if my outcome wasn't the win I was planning on achieving.

This coaching and the techniques and tools have truly changed everything in my life. Traveling for work used to trigger me feeling overwhelmed and stressed before a show - plus the "why can't I be a rich amateur with no job" victim mindset. Now it makes me feel organized and already locked in, moving & grooving! It's insane how much this simple program has changed everything - stuck in traffic, someone texting me right before I'm going in the ring, my posted order in the class, it applies to everything!!! It's so easy now to find a positive empowering outlook for anything thrown at me. I have found ways to apply this mindset multiple times a day and it has brought so much more joy and empowerment to my life and especially my riding.
THANK YOU for all the emotional support and guidance you have given me this year - it has truly had such an incredible impact on my riding, my career, and my life!! Your coaching has been a game changer. I can't wait to see what the next season will hold!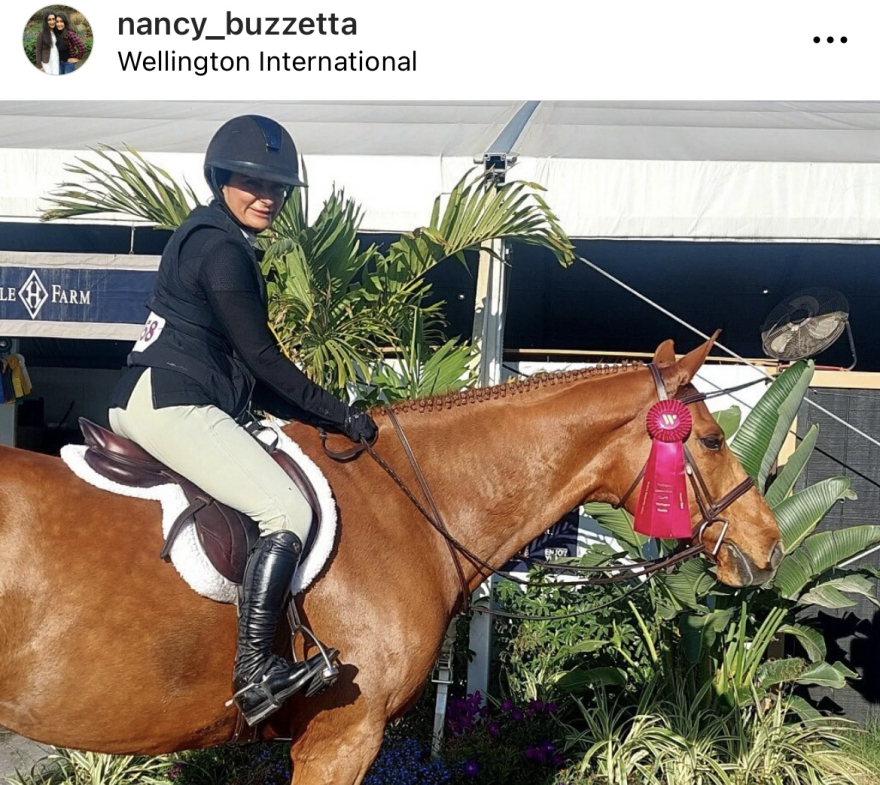 Nancy Buzzetta of New York and Wellington trains with Marty and Debbie deLeyer.

"I'm referring you, Nancy Dye, because You Have The Power To Change People's Worlds. I had a very bad accident and was literally sick in the bathrooms prior to going into the ring.
Now my new, confident rider mindset has even changed my professional life. I now show up as an empowered leader in my riding and with my business."